Pixel art made for a school project. Sprites are 64 x 64. Feel free to use them in Seiko-related projects.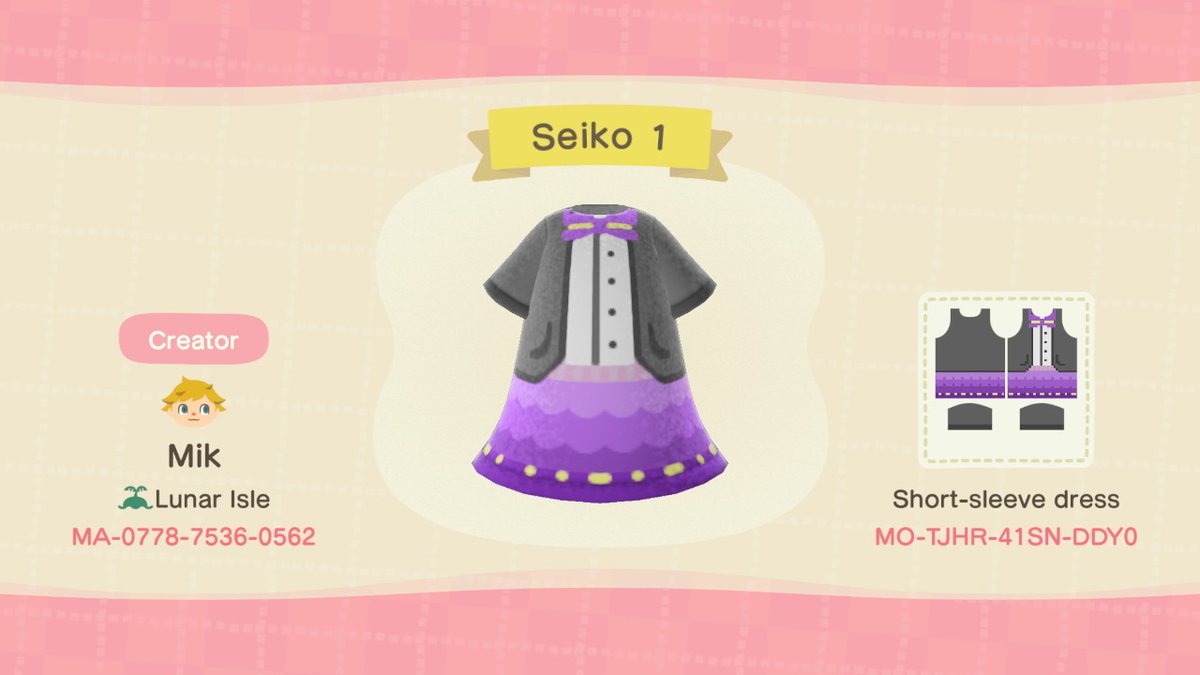 "Seiko 1" is the first design I made in AC:NH. I recommend using the "Seiko 2" design instead, but this one is available if you prefer it.
​The code is MO-TJHR-41SN-DDY0.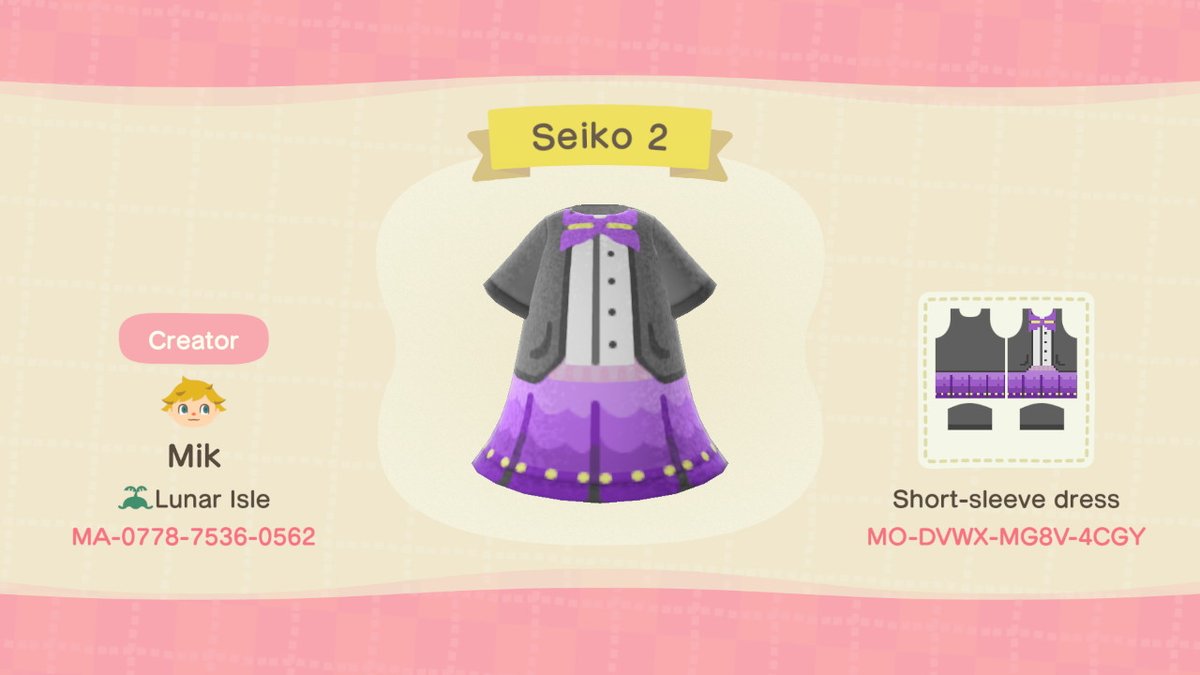 "Seiko 2" is the more accurate design as it includes pleats in the skirt and more accurate hem detailing. I recommend using this one if you want to cosplay Seiko.
​The code is MO-DVWX-MG8V-4CGY.